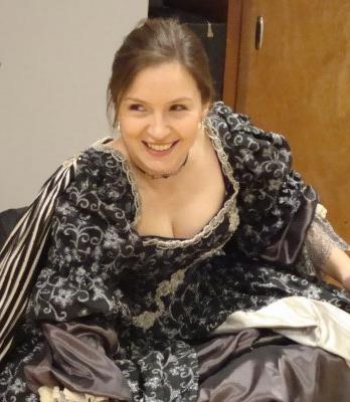 Helen Cassano was born in London, but grew up in Madrid. She studied Music at Royal Holloway, University of London, graduating in 2002. She then moved to Belgium, where she obtained Masters degrees in Singing and Chamber Music, as well as a Teaching diploma, at the Brussels Royal Conservatoires, and through an Erasmus-exchange, at the Koninklijk Conservatorium Den Haag. She then studied Choral Conducting at the Lemmensinstituut in Leuven and obtained her Masters in 2011.

Upon arriving in Belgium, Helen embarked on a career as a choral and ensemble singer, performing with groups such as Ex Tempore, Psallentes, the Octopus Solisten, Currende, the Vlaams Radio Koor, Encantar, the Euterpe Baroque Consort, the Choeur d'Opéra de Namur, Arsys-Bourgogne, Studium Chorale Maastricht and the Nederlandse Bach Vereniging. She sang extensively with the Chœur de Chambre de Namur and with the Solistes du Choeur de Chambre de Namur, conducted by Jean Tubéry, notably in CD-recordings of music by Carissimi and Pachelbel, and in a European tournée with Monteverdi's Orfeo, in which Helen performed the roles of Ninfa and Speranza.

Helen is also a founding member of Vox Luminis, with whom she has performed in several award-winning CD-recordings. Their recording of Schütz's Musicalische Exequien won the Gramophone Award for Best Recording of the Year 2011.